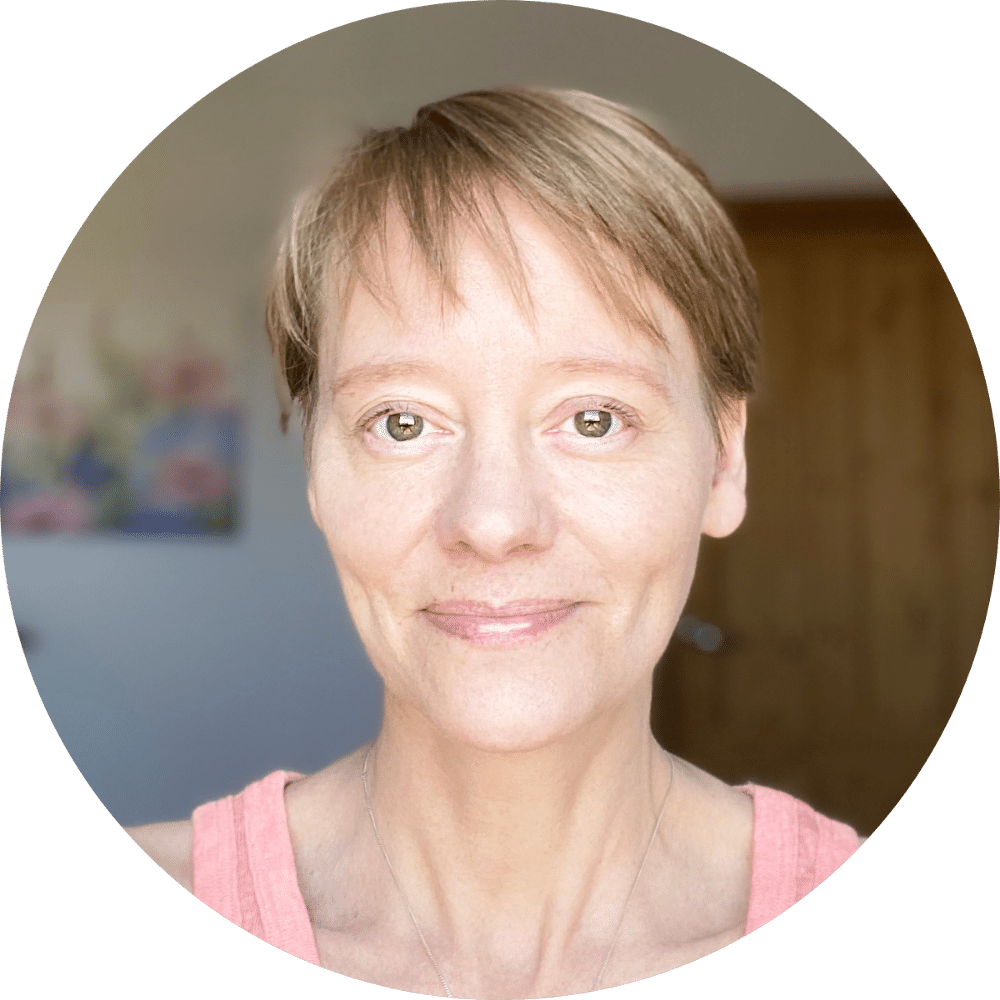 My Yoga Story
From Yoga Student…
Most people remember their first yoga class well. But mine was 30 years ago when I started university. I don't remember the style, I just remember it being relaxing, and also thinking it was funny that my friend was snoring at the end.
For years, I dabbled in different types of fitness classes and videos, and attended various styles of yoga classes and workshops. I mostly focused on getting a fit body, and didn't really think too much about the health benefits of a movement practice.
Then, I discovered Vinyasa Yoga. This style of yoga involves flowing from one pose to the next, and is considered a moving meditation. It connects one posture to the next using the breath. 
From 2005, I began practicing Vinyasa Yoga regularly, mostly at home with DVDs by Holistic Yoga Flow teachers, Travis Eliot and Lauren Eckstrom.
I felt better in my body, especially in my joints, and I resolved some hip and back pain and stiffness (likely caused by working in an office). My breathing and posture improved, and my stress levels reduced.
An unexpected benefit was that after a Vinyasa Yoga class, I felt happier. General exercise can definitely improve mood, but the mental benefits of a Yoga Flow class went beyond what I had previously experienced.
…To Yoga Teacher
When I decided to take a yoga teacher training, it wasn't to teach, but rather to delve deeper and learn more about the practice. I completed a 200-Hour Yoga Teacher Training (YTT) in 2018.
During my training, I discovered that I loved teaching! Importantly, I have noticed a common theme among students. They often want a slow, simple class. Those students who have tried other yoga classes often find them too fast or advanced.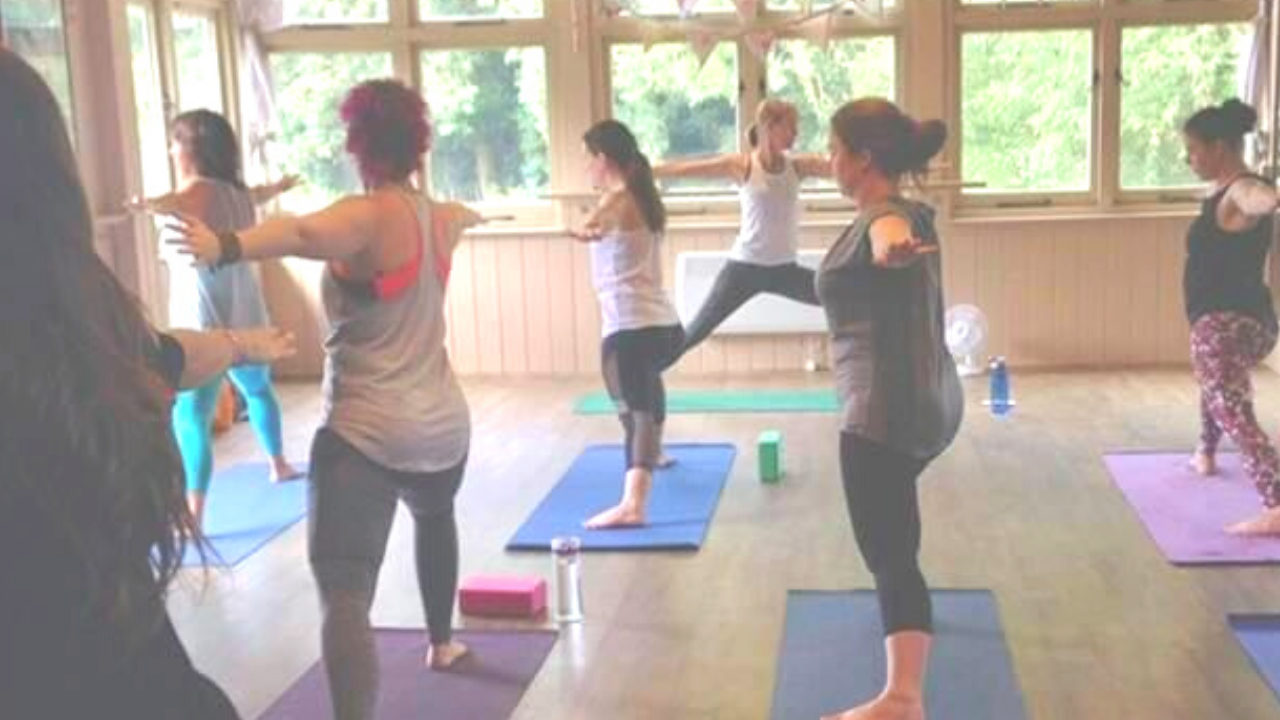 Online Yoga Business
As a lifelong learner, I continue to take additional yoga trainings. For example, I have trained specifically in the art of teaching beginners.
I have exciting goals to create online classes and courses to help as many people as possible benefit from a slow and simple Yoga Flow practice.
Email: Sharon@SharonRaynerYoga.com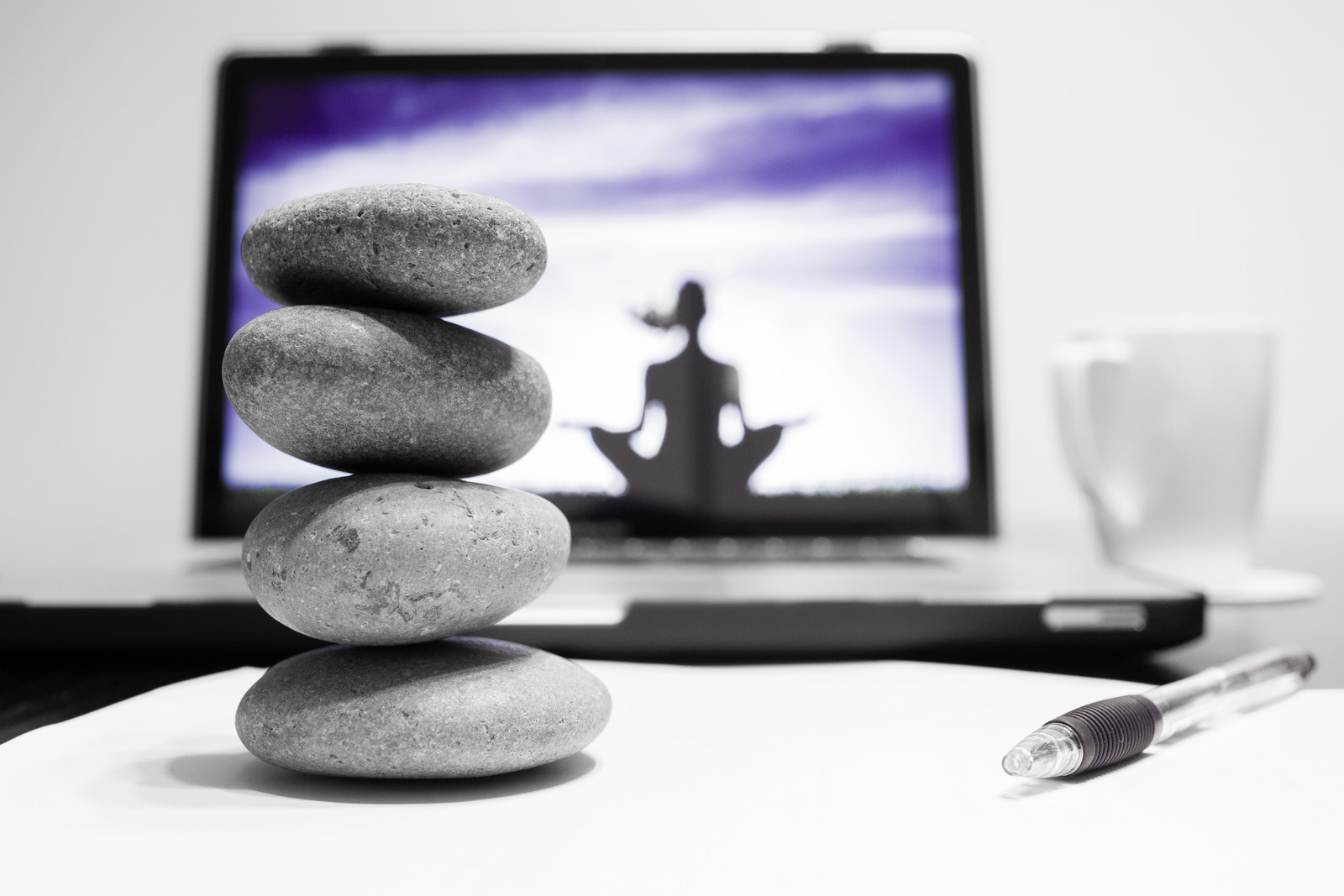 Biography
Sharon Rayner has been teaching yoga flow for 5 years and practicing for 18 years. Sharon was inspired by Holistic Yoga Flow teachers, Travis Eliot and Lauren Eckstrom, and also studied online with Jason Crandell. Sharon graduated from 200 HR YTT in 2018. She has taken additional yoga teacher trainings, including yoga sequencing, injury prevention and management, yin yoga, teaching beginners, and chair-based yoga.
Sharon leads 30-min beginner friendly yoga flow on Zoom at 7am every weekday (UK time). These short classes are ideal in the morning, starting with a gentle standing warm up, and helping people start their day with a positive mindset and energised body. Learn more about Morning Reset Zoom Yoga here.
Sharon teaches 1-hour beginner friendly yoga flow in Littlehampton (West Sussex, England). Her classes are dynamic, fun and friendly with alignment options for a range of abilities. Sharon's students improve their strength and flexibility, and leave each class feeling more at ease in their bodies and minds. Register for your first *half-price* in-person class here.